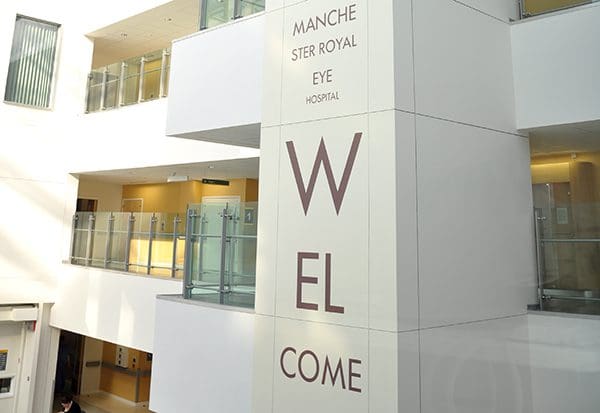 LaserVision would like to welcome two new Consultant Surgeons to the team at our well respected Manchester centre located at the Manchester Royal Eye Hospital, Mr Tim de Klerk and Mr Khalid Ikram.
Since LaserVision's inception in 2010 at the Nuffield Health Guildford Hospital, the ethos and quality of care has been expanded across the country to other centres to provide patients with the very best in laser eye surgery, corneal and refractive eye care. Now, catering to growing patient demand in Manchester, LaserVision are pleased to welcome Mr Tim de Klerk and Mr Khalid Ikram.
Tim de Klerk is a full-time Consultant Ophthalmic Surgeon based at Manchester Royal Eye Hospital, specialising in cataract surgery as well as lens and laser refractive surgery. He is the Clinical Lead for Cataract Services at the Manchester Royal Eye Hospital and the clinician in charge of the Hospital's dedicated cataract surgery unit at its satellite site located at Withington Community Hospital.
Mr Ikram is an Honorary Consultant at Manchester Royal Eye Hospital, where he has regularly carried out all kinds of Laser Vision Correction procedures, as well as Excimer Laser phototherapeutic keratectomy, since 2002. He commenced his NHS Consultant post in 2002, based at Stepping Hill Hospital, Stockport. Mr Ikram also has expertise in the use of Femtosecond lasers for bladeless Laser vision correction, lens replacement surgery and cataract surgery. Stay tuned to LaserVision where you will soon be able to view Mr Ikram's full profile detailing his training and expertise.
The Manchester Royal Hospital is currently celebrating 200 years of excellence. Learn more about the hospital and its programme of bicentenary celebrations.
View our full list of LaserVision Consultants.