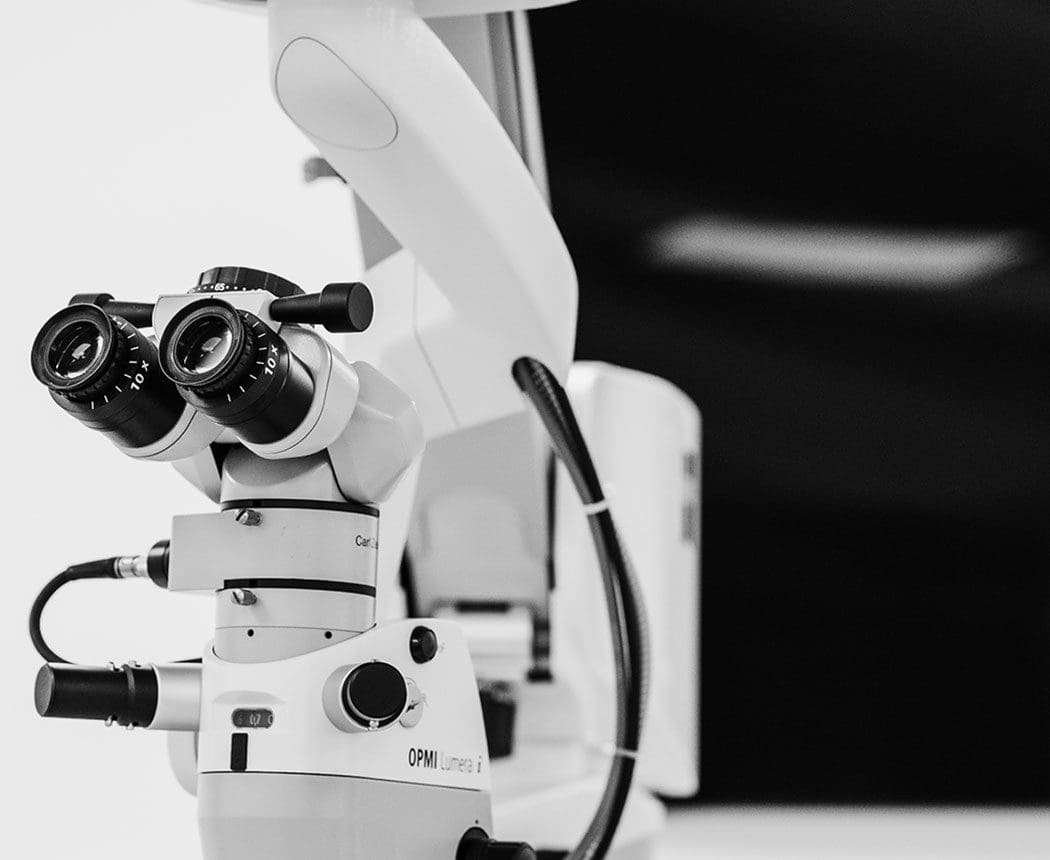 Careers at Laser Vision
LaserVision is regularly chosen by doctors and eye surgeons as their centre of choice for vision correction.
Explore Further
Posted 10.07.23
About us
LaserVision is an established and trusted organisation providing high quality ophthalmic treatments and vision correction services to private patients who are keen to enjoy life to the full. This is an exciting business in Portsmouth, PO6 4RP. Patient experience is at the forefront of everything we do, and we consider ourselves professional, agile, innovative and enjoy. We also aim to have fun whilst we are doing it.
Our work environment includes:
Brand new world class clinic facility
Ample parking
LaserVision is seeking a full-time Practice Manager to join our team at Portsmouth!
JOB CONTEXT
LaserVision is an established organisation delivering high quality ophthalmic treatments to private patients of all ages, working in partnership with selected private hospital partners.
JOB PURPOSE
The Practice Manager has overall responsibility for the performance and compliance of Prema, our new private clinical facility in Cosham, Portsmouth. This person is also responsible for managing a small team of remote staff working in our Guildford location delivering our Surrey-based services.
This person contributes to our success by providing strong strategic, professional and proactive clinical leadership for all aspects of medical and patient services. This requires demonstrative care, compassion and respect for patients, carers and staff.
The post holder is a member of the LaserVision senior management team and both Registered Manager and Nominated Individual for CQC purposes and responsible for the day to day leadership of the Practice and its compliance. Supported by the full time Practice Administrator, Patient Coordinator Team Leader, and colleagues, this person will lead the successful delivery of high quality patient services to our agreed internal and external standards.
Laser Vision Limited is an ambitious, innovative, forward thinking Organisation and requires the post holder's proactive commitment to develop and continually enhance services
KEY RESPONSIBILITIES:
Compliance & Governance
Ensure the delivery of safe, personalised services to each individual patient through assessment, patient-centred planning and regular outcome-focussed reviews of services.
Registered Manager and Nominated Individual. Lead the successful maintenance of our ongoing compliance including audits, risk assessments, registered and formal committee meetings. Ensure that clinical standards meet all Care Quality
Commission and Service Level agreement standards. Maintain a high quality ophthalmic services working in partnership with colleagues
Inspiring leadership and optimal team efficiency of Patient Coordinators, Optometrists and Theatre staff based in Portsmouth and Guildford
Caldicott Guardian
Infection Control Lead
Health & Safety lead – to ensure the service meets the requirements of the Health & Social Care Act 2008 (Regulated Activities) Regulations 2010, the Care Quality Commission guidance 'Essential Standards of Quality & Safety' and the Data Protection Act 1998
Ensure compliance with Laser Vision Limited's Development & Training and Supervision Policies
Be responsible for meeting all statutory duties for nurse and healthcare Professionals
Lead the Clinical Governance programme and required actions
Support the Directors on issues such as clinical audit, promoting evidence-based best practice, clinical risk management, research, education and training
Advise the Directors of complaints or Incidents within 24 working hours, and ensure all complaints are correctly recorded and treated. Develop systems and corrective actions that prevent recurrence of Issues
The implementation of and compliance with Health & Safety legislation
Overseeing compliance with Health & Safety procedures and commitments including reporting and resolution of hazards etc) – all sites. Taking necessary action to resolve physical safety risks
Information Governance compliance, including DSP Toolkit review, update and publication
Support the SIRO with any data breach investigation, management, and notification
Service Delivery
Ensure the successful delivery of patient-centred care services that provide optimal post-treatment outcomes
Ensure ophthalmic services are structured to provide flexibility, reliability and continuity.
Design, implement and continually improve our clinical, contact centre, and administrative processes to deliver agreed standards of care to patients and families/carers, within agreed budget
Engage actively with clinical and admin staff. Understand their detailed processes, the identity and purpose of all ophthalmic equipment used, and maintain a clear understanding of the performance of each process. Exploit all opportunities to improve performance and efficiency
Be fully accountable for the on-time delivery of all agreed actions that have been requested by Directors
Ensure services are accessible for patients, partners etc at agreed times
Ensure the development of robust systems and procedures.
Working with the People Manager to ensure the service is appropriately resourced with the right number of suitably qualified, skilled and experienced staff.
Ensure that all new referrals are responded to in a timely manner in line with Laser Vision's promises/contractual and organisational timescales.
Deliver services that ensure the Organisation's duty of care to patients and staff
Ensure effective communication and links with all stakeholders with regard to the provision of services. This includes patients, relatives, staff, hospitals, partners and suppliers
Review and document all real time feedback from patients, colleagues and partner organisation with the appropriate team members, taking any appropriate action.
Ensure the office is resourced in office hours and the provision of an effective out of hours on-call service.
Senior escalation point for all complaints and incidents
Ensure that all ICT and clinical equipment is correctly maintained and fit for purpose.
Team Management and Leadership
Proactively lead and manage a team of staff involved in direct provision of the service. Ensure that the team achieve or exceed agreed performance targets and standards
Be routinely involved in a range of human resources/staff management duties including (i) Workforce Planning to agreed KPIs (ii) Recruitment and selection (iii) Training (iv) Supervision, Appraisal (v) Disciplinary/Capability procedures and (vi) Absence Management
Build and continually develop a strong and cohesive team ethos of 'amazing focus on the patient' that is clearly visible to patients/partners at every touch point (eg. face to face, phone, email, letters)
Set clear expectations. Ensure all team members have a clear job description, specific job standards, and a set of performance metrics that are agreed each year with Directors. Ensure that counselling and reward are appropriately aligned to performance
Ensure there is a co-ordinated and consistent approach to service provision, that is cost effective and efficient making the best use of allocated resources.
Identify recruitment needs and develop plans for appropriate resourcing for excellence and growth
Ensure that processes and procedures are in place to meet the necessary organisational and staff requirements with regard to human resources issues.
Ensure that LaserVision performance standards are continually met. Ensure that staff are fully skilled to perform their roles and responsibilities, and that all groups of staff within the team have access to appropriate training and learning opportunities.
Establish and maintain effective two way communication to ensure that all staff are aware of and can contribute to operational/strategic developments (e.g. team meetings, staff notices).
Arrange and attend regular service planning meetings with Patient Coordinators and Optoms.
Put in place systems to ensure healthy working practices and that staff receive relevant information to fulfil their health and safety responsibilities.
Offer advice, support and guidance to staff at all levels as necessary.
Work closely with the Directors in assessing business risks and continuity planning
Facilitate effective communication and team-working between LV staff and others in partner and supplier organisations.
Lead proactively to address any issues or opportunities for improvement
Quality Assurance
Implement and maintain an effective quality assurance programme to promote high quality, best practice and continuous improvement of services in line with Laser Vision Limited's Quality Assurance Policies.
Deliver services effectively and efficiently and have clear monitoring procedures and processes in place to ensure standards are continually met.
Ensure good and safe practice in all activities relating to service user care by putting systems in place to guide, monitor and evaluate care and services provided.
Resolve all complaints in accordance with Laser Vision's Complaints & Compliments Policy.
Evaluate services through regular review, annual service user questionnaires,external feedback sources (e.g. Trustpilot), analysis of complaints & compliments etc. and act decisively on improvement opportunities
Implement and maintain Laser Vision Limited's Care Governance Framework to continuously improve services, care and support.
Resource Management
Proactively manage delegated budgets ensuring efficient use of resources.
Develop operational controls in partnership with the senior management team to ensure a commitment to cost effectiveness and value for money.
Assist Directors setting annual budgets and review expenditure accordingly
Partnership
Ensure that peer level partnership relationships e.g. with hospitals, other business functions) are highly positive and productive. Gather regular feedback and engage proactively with key clinical and administrative peers in partner organisations, holding regular reviews of clinical and surgical procedures as well as team-working between parties that identify improvements in joint processes. Where opportunities arise, proactively lead the implementation of joint improvement actions
Circle Health

Snr relationship management – CG meeting, Managing escalated issues, H&SAW meeting,
Snr relationship management – Periodic discussions/negotiations with ED, Ops Director, Clinical Services Director on procedure, new services or pricing etc

Woking Nuffield, Spire Portsmouth, & Healthshare Winchester

Snr relationship management – discussions/negotiations on procedure, new services/ pricing etc with Matron, ED, Managing escalated issues
Service Development
Contribute to the overall operation and strategic development of LaserVision, working with the Directors to help develop strategy, business plans and policies. Assist with the identification and development of strategies for the planning and delivery of quality, innovative ophthalmic services.
Help grow and develop services through maximising referral opportunities.
Identify marketing opportunities and provide input into Laser Vision's marketing plan.
Manage projects that will improve the efficiency and effectiveness of the service.
Produce monthly management reports/attend management meetings as requested.
Person Specification
Essential
Previous experience as a CQC Registered Manager or Nominated Individual
Evidence of continuing professional development
Team management/leadership track record and experience
Extensive management and leadership experience and proven track record at a senior management level in NHS or private healthcare
Proven Inspirational leadership skills that delivered high performance
Ability to build and grow strong and productive relationships with peers in partner organisation
Extremely effective time management, organisational, and planning skills
Highly motivated and proactive. Leads from the front and willing to roll the sleeves up and get into the detail
Excellent verbal and written communication skills
Client focused and strong influencing skills
Excellent interpersonal skills both verbal and written
Ability to work very effectively under pressure and under tight deadlines
Ability to communicate clearly and effectively with clients, managers, professional bodies and colleagues
Highly motivated and able to work on own initiative
Ability to work individually or as part of a team
Work flexibly and have a positive approach to work
Act as a positive role model to promote team working, proactive behaviour, sense of urgency, respect and excellence
Be well presented and smart, confident and professional
Ability to work long and/or flexible hours when necessary
Full driving licence and use of own vehicle
Commitment to equal opportunities
Desirable
Previous experience in a similar Practice Management role
Clinical qualifications to degree level or equivalent
Experience of strategic planning and development
Ability to negotiate at a senior management level
Excellent IT skills, especially on Google & Microsoft applications
Able to assess and manage complex budgets
Leadership qualifications
Other
To work on site at Prema Portsmouth full time unless by prior arrangement
Annual leave entitlement and limitations – 5 weeks which increments by 1 day per year each year completed plus national holidays.
Maintain agreed levels of confidentiality at all times
Personally adhere to all requirements outlined in LaserVision procedures and policies
To visibly demonstrate LaserVision's company values, and provide feedback to colleagues
Trustworthy
Caring
Confident
Knowledgeable
Professional
Approachable
Document Control
This is a description of the job as it is presently constituted. It is the practice of LaserVision to examine job descriptions from time to time and to update them to ensure they relate to the job as then being performed, or to incorporate whatever changes are being proposed. This will be conducted in consultation with the post holder. This job description is supported by annual objectives and performance standards to provide an indication of the level of performance expected from the role.
This is not meant to be an exhaustive list, the job holder may be required to undertake such other duties as Management may from time to time reasonably require.
Salary:
£45,000.00-£55,000.00 per year
Benefits:
Company events
Company pension
Employee discount
Free parking
Gym membership
On-site parking
Schedule:
Monday to Friday
Weekend availability
Ability to commute/relocate:
Portsmouth, PO6 4RP: reliably commute or plan to relocate before starting work (required)
Education:
Experience:
Medical Practice Management: 1 year (preferred)
CQC Registered Manager: 1 year (preferred)
Work Location:
Application deadline: 21/07/2023
Reference ID: PM 07/23
Expected start date: 01/09/2023
Location: Portsmouth, with occasional travel to other UK sites
Job type: Full Time position
Hours: 37.5 hours per week
Reports to: LV Board
Application deadline: 21/07/2023
Job reference: PM 07/23