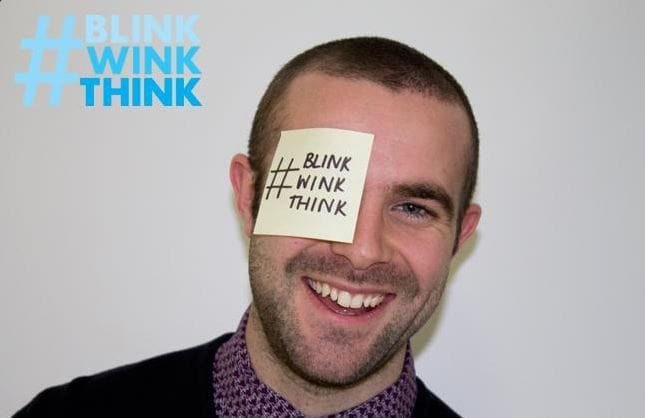 In partnership with 100% Optical, the UK's biggest optical trade show, eye research charity, Fight for Sight is  calling on our nation of 'selfie' lovers to get creative and donate in support of the #BlinkWinkThink campaign to raise funds for pioneering research to prevent sight loss.
The campaign is designed to raise awareness and valuable funds for pioneering eye research to prevent sight loss and treat eye disease. To take part, simply take a 'selfie' style photo with one eye cleverly disguised in a creative manner, then upload your photo to the Fight for Sight Facebook / Twitter /Instagram / Flickr accounts with the hashtag #BlinkWinkThink ! To help spread the word of the campaign, you then nominate a further 3 people to take part.
Most importantly, to help support Fight for Sight's vital eye research, you can donate direct:
Text BWTC £3 to 70070 (£3 is a suggested amount, you can donate up to £10 by text)
Call 0207 264 3900
or Online.
Michele Acton, Chief Executive of Fight for Sight said: "We are calling on the nation to join us and support #BlinkWinkThink to help us win the fight against sight loss. Sight is the sense people fear losing the most. It is only through medical research that we will develop new and improved treatments for eye diseases and conditions and ultimately be able to restore people's sight.
We are grateful to 100% Optical for selecting us to be their charity partner for this prestigious industry event. It gives us an opportunity to raise awareness about what we do and the importance of eye research with opticians, optometrists and ophthalmologists who we hope will join our campaign. Please donate via text, phone or online and help create a future everyone can see."
Please get involved and show your support by donating today and sharing your 'selfie' with #BlinkThinkWink.
Image source: Twitter