Mr Rakesh Jayaswal
MBChB FRCOphth FRCS (Ed)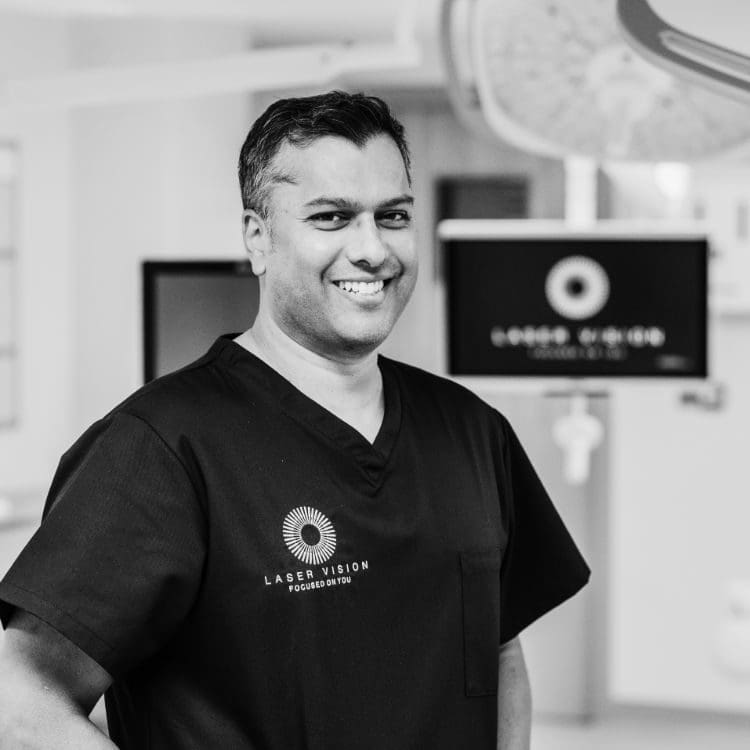 Mr Rakesh Jayaswal
MBChB FRCOphth FRCS (Ed)
Specialisms —
Laser Eye Surgery, Lens Surgery, Corneal Surgery
Mr Rakesh Jayaswal is a highly trained, full time Consultant Ophthalmic Surgeon specialising in cornea, complex cataract and refractive laser and lens surgery.
Having trained initially in general surgery, he then commenced his ophthalmic training with a lecturers' post at the University of Sheffield. He gained further experience in residency posts based in Moorfields at St. Georges Hospital, London and the Queens Medical Centre in Nottingham. After completing his training to become a consultant, Mr Jayaswal then undertook fellowship training in cornea and refractive surgery at the Manchester Royal Eye Hospital.
Appointed in 2009 to his consultant post, he has led the corneal service, introducing several new techniques, including corneal lamellar and endothelial transplants and latest innovative techniques for the treatment of keratoconus. He specialises in the treatment of complex corneal and anterior segment disease as well as cataract and refractive surgery.
Mr Jayaswal is a fellow of the Royal College of Ophthalmologists, London and the Royal College of Surgeons, Edinburgh, and a member of the American and European Society of Refractive Surgeons. He has several papers in peer review journals and has presented in over 30 national and international meetings over the years.
Specialisms —
Laser Eye Surgery,
Lens Surgery,
Corneal Surgery