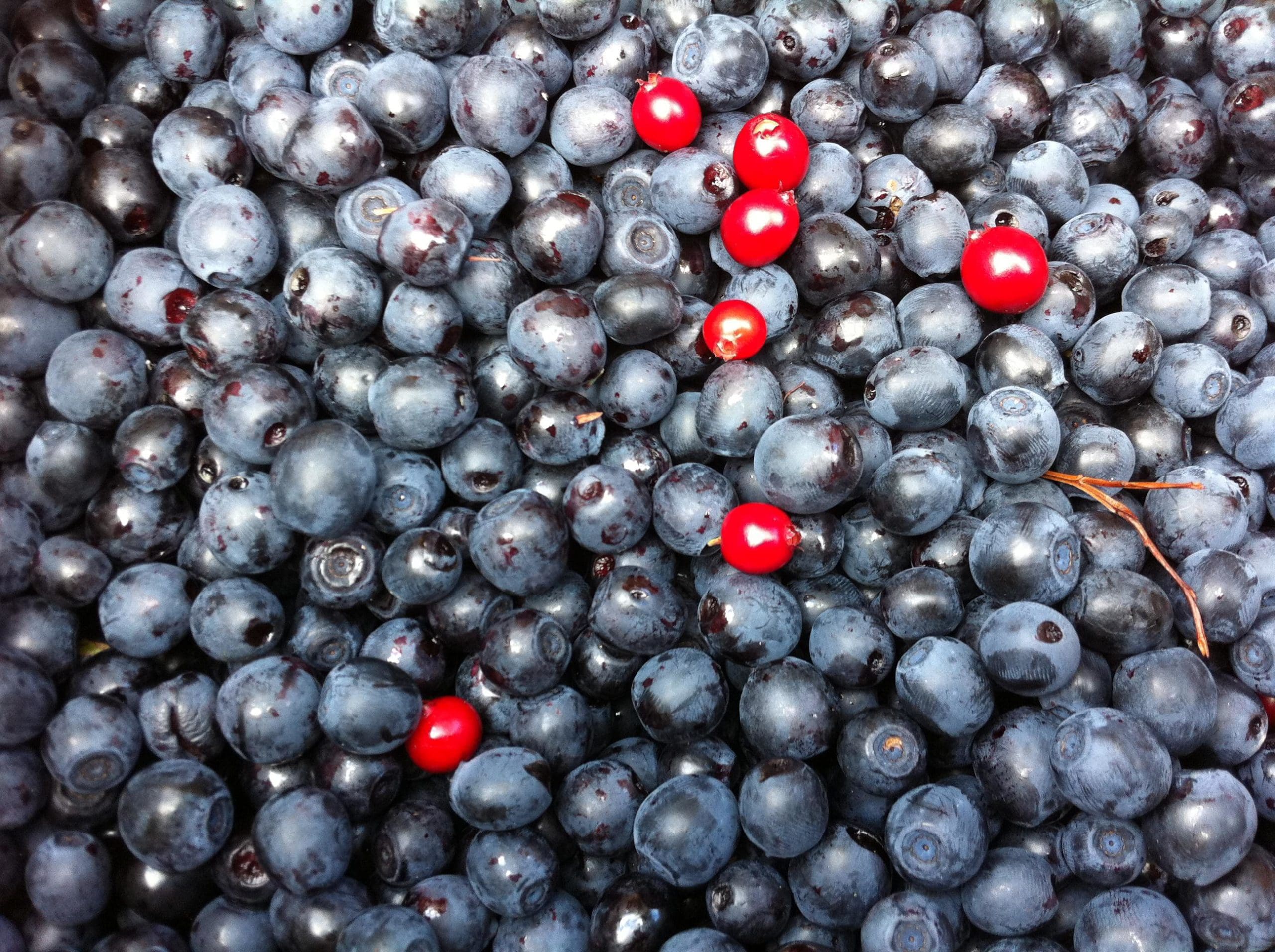 As autumn creeps in and the rain begins to drizzle over the UK, here we present some of our favourite warming recipes that will not only boost your spirits, but your eyesight too!
Now we've talked about how berries and blueberries in particular are good for your eyes over on Twitter, but here we want to show you some great ways of incorporating these 'superfoods' into your diet.
Porridge is a favourite brekky of many, providing nostalgic warmth first thing in the morning. The staff here at LaserVision highly recommend sprinkling your oats with a handful of blueberries and even a drizzle of honey to give porridge that gourmet touch. Simple but delicious.
Blueberry pancakes are another winning 'superberry' recipe for a weekend or even teatime treat. Just whip up a batch of scotch pancake batter and place the blueberries (and raspberries if you like as seen pictured below) in the mix and pour into the frying pan. Serve with maple syrup for an extra naughty twist.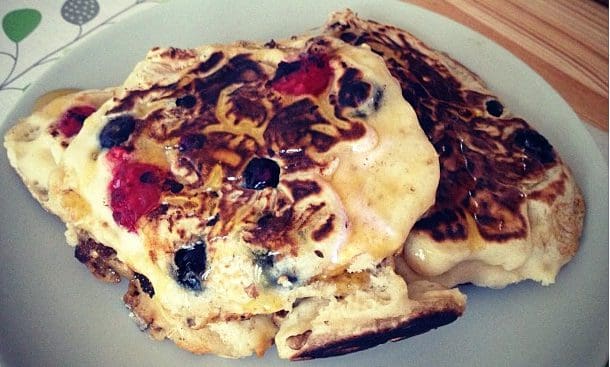 Now carrots have long been recognised for their eye health properties and shredded carrot is a great way to incorporate them into a wealth of meals in a more subtle way which is great for kids. Some of our favourites include a super healthy beef stir fry with shredded carrot, onion and red pepper served with rice. Be sure to marinade the beef strips in Soy, Worchester sauce and balsamic vinegar the night before to give the dish a tasty sauce. Grated carrot in dishes such as spaghetti bolognese is another popular way to use the vegetable avoiding chunky slices that might otherwise be avoided.
Oily fish such as salmon and tuna are also renowned for their eye health benefits and combined with super veg broccoli, a tuna and broccoli pasta bake is sure to be a crowd pleaser and is a personal favourite with its cheesy topping. Click here to see the full recipe.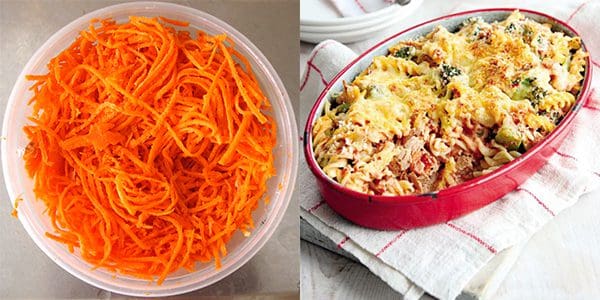 Did you know it is National Eye Health Week this September 16-22nd? Stay tuned for more news on this event when even more helpful eye care tips and recipes will be posted! Help us spread the word on twitter!
#NEHW
Image source: Morguefile and BBC GoodFood.