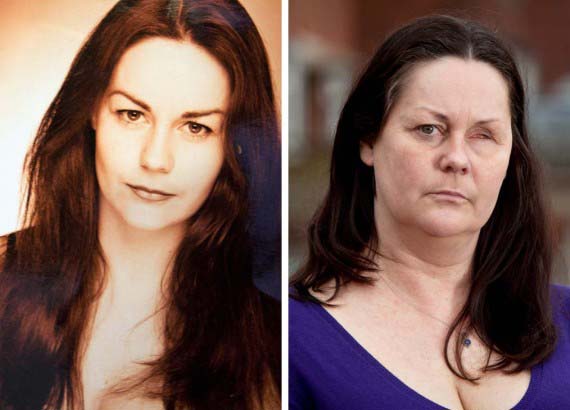 Hitting the headlines this week has been the story of former model and mother of one, Debi Gibson who developed fatal eye cancer after years of using sun beds without wearing the recommended protective goggles.
42 year old Debbie, bought her first sun bed in the 1980's when she was just 14 after saving up money from her paper round. With aspirations of becoming a model and actress, Gibson has spoke about the pressure of having the perfect tan, especially for her modelling photos and didn't want the tan lines that came with wearing the protective goggles.
Gibson finally gave up using sun beds when she became aware of the negative press surrounding them in 2005. In 2012 however, blurred vision led to the diagnosis of a choroidal melanoma which meant having her left eye removed after chemotherapy failed to kill the cancer. This type of cancer is normally only seen in very hot countries which have led doctors to believe the cause of the growth was Gibson's sun bed use.
The cancer has since spread to her liver which has resulted in the devastating news that she may only have weeks to live.
Debi Gibson now wants her story to help raise awareness of the dangers of sun beds, no matter how often you may use them.
LaserVision want to reinforce this message and reiterate the dangers of UV light; purely closing your eyes will not protect your eyes as UV penetrates the skin. Protective eyewear is essential in protecting your eyes.
To read more about the dangers of sun bed usage and how to use them, please visit the following links.
We hope our readers can now make an educated decision about using sun beds.
Image source: Huffington Post.