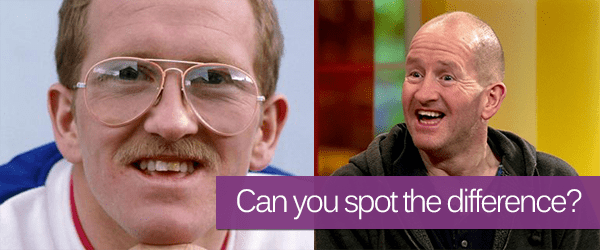 You guessed it- Eddie no longer has huge glasses!
9 years ago Eddie had lens implant surgery to get rid of his spectacle dependence. He has never looked back!
On Saturday evening he won 'SPLASH' a celebrity diving competition with Tom Daley.
For more information on how you can get rid of your glasses for distance and near please look at the link below.