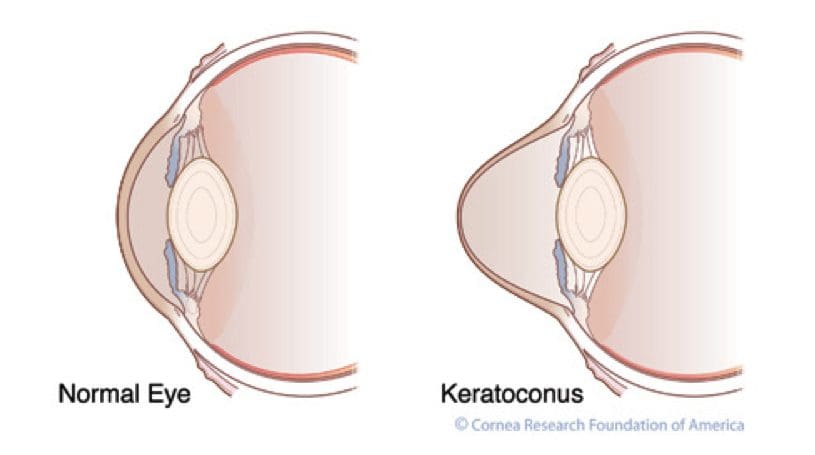 Corneal collagen cross-linking is a technique that's been around for a while now but recent studies have now proven that this technique can in fact halt the progression of the disease Keratoconus for up to 5 years.
It is a non-surgical method utilising a UVA light source, which is delivered onto the Cornea, together with a chemical mix largely made up of riboflavin for strengthening the collagen fibres within the corneal structure. The combination of the UVA light and the riboflavin creates a joining or bonding of the chemical structures within the cornea.
The effect is similar to the change we commonly see when toasting bread. A fine slice of bread bends easily and has little strength but after toasting, the bread results in being stronger and slightly more compact.
If you have symptoms of Keratoconus, talk to LaserVision today to see whether Corneal Collagen Cross-linking is right for you.