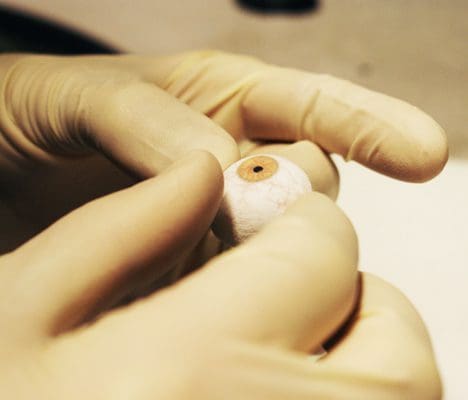 The production and cost of prosthetic eyes can currently reach up to £3000 per eye due to the individual manufacturing process, hand painted finish and time intensive labour involved.
Together with the Manchester Metropolitan University, UK based product consultancy company Fripp Design and Research, embarked on a project to 'develop a solution to a global healthcare production problem.'
As stated by Fripp, using expertise in 3D printing and materials technology, Fripp Design and Research quickly proved the feasibility of 3D printing technology for this new and innovative use in a product that is bespoke, high volume and high value.
The results – 150 eyes can be produced per hour and reduces the cost of each eye by 97%, bringing the price down to around £100 per eye. The colour matching of each eye's iris is the next stage of development, however the project is said to be ready to implement "within 12 months", which is very exciting news.
Of course, LaserVision will keep you up to date with any further news on this subject.
*Please note, 3D printed prosthetic eyes are not yet available at any LaserVision clinics.
Images via Dezeen are courtesy of Manchester Metropolitan University and Fripp Design and Research.